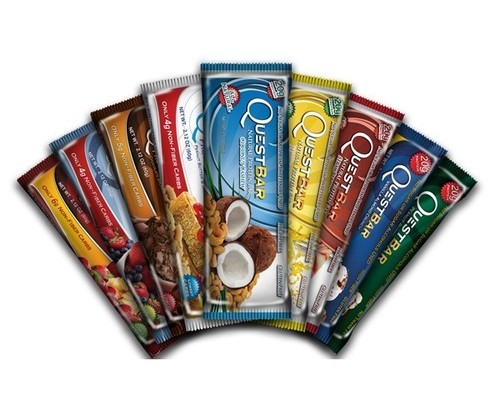 Q: Why do your bars have so few carbs?
A: As most people know, if you want to stay healthy, lose fat or build LEAN, fat-free muscle, you must control your carb intake. That's why we've worked so hard to create bars with so few grams of available carbohydrates (almost all of Quest Bar's carbs come from inert fiber which helps keep you full but doesn't skyrocket your insulin levels.)
QUEST PROTEIN BARS Box of 12 Gluten Free Sugar Free SIXTEEN FLAVORS $24.99 + Free Shipping!