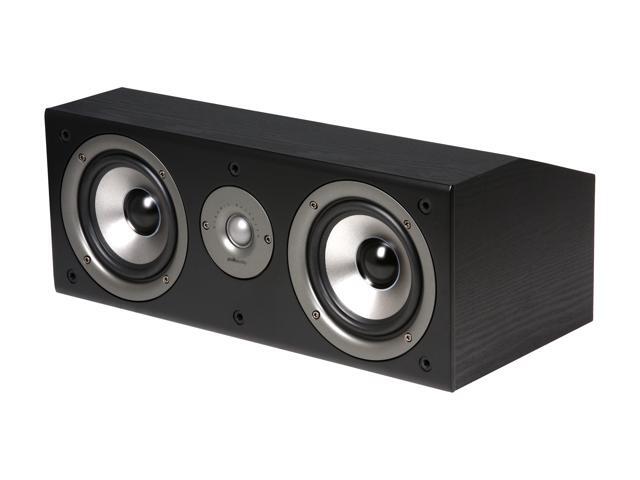 The name "Monitor" is special to Polk Audio. The original Polk Audio Monitor Series, produced in the mid-1970s, ushered in the modern loudspeaker era by setting the standard for performance and value. The original Monitor Series is the line that made Polk Audio famous with its simple, sturdy construction, clear, accurate sound, powerful bass and superior imaging all at a price that made great sound available to everyone.
The newly reborn Monitor Series is classic Polk: a quality-built, affordable line of high performance loudspeakers for music and home theater. They are highly efficient, so they can be driven easily by unpretentious receivers, and they are voice matched for lifelike surround sound environments. The Monitor Series boasts a stylish contemporary look, modern Titanium faces, and bold stabilizer feet on the tower models. Built for speed, sound quality and value, the Monitor Series is a great introduction to high performance sound. The CS1 center speaker has been designed to be the perfect match for Monitor Series speakers in multi-channel systems
Save 65% – Polk Audio CS1 Series II Center Channel Speaker (Black) Single $69.99 + Free Shipping!